Welcome to my amateur radio website, n0xmz.com. My main persuits in ham radio are home-brewing and working DX. My love for computers and communications technology began when I was a kid. I used to take apart electronic devices, especially radios, just to see what was inside. I seldom could put them back together. I built my first AM transmitter when I was about 8 years old and learned how to program computers in BASIC 2 years later. Today, I pretty much do the same thing but on a more advanced level. In addition to my amateur radio hobby, I'm a senior working on a BS-CIS (computer information systems) degree. I enjoy using Linux and learning to program in C, C++, Java, etc.

I like to work all the bands I can, given my current real estate. I'm usually on 20 meters. I like SSB, PSK31, and occasionally SSTV and other digital modes. I'd like to see some more digital activity on 30 meters. Contact me to arrange a scheduled attempt. As for repeaters, I'm almost always available on the Allstar 900 MHz Link (Node 41170) and occasionally 2m and 70cm. I scan most local repeaters within range.

I was first licensed on June 15, 1993. I passed the written exams for the Technician and General class licenses but I didn't know Morse code. In 2006, I finally learned it after a few weeks of daily practice with an excellent program called "CW Player" by Gabriel, F6DQM. I was then able to upgrade to Extra Class at Hamcom in 2006.


Above:
The radios are Icom
IC-706MkIIG, Motorola Spectra (900 MHz), and an Icom 207 for V/UHF.

Below:
Home-brew 4.8 GHz AMD 6-core box with 16 GB of RAM running Kubuntu Linux. It feeds both of the 24" monitors shown in the first pic. Also pictured are the standard cable modem, a Linksys router acting as a 4-port switch, oscilloscope, breadboards, jars full of parts like resistors, capacitors, transistors, and more.

Below:
Balcony antenna farm. I live in an apartment, so stealth operation is important. I threw (2) 26 ga. wires into the trees and it works 40m and up. I don't know how long they are, I just threw a wire (tied to a fishing weight) as far as I could, as high as I could, into the trees. I guess about 30 ft. on each leg. I also hung a cellular mobile antenna with a ground plane for the 900 MHz radio. It's hard to see here, just to the right of the blue bird feeder. The yagis for 2m and 70 cm are also home-brew.

Below:
The mobile antenna farm. On the left is a Larsen 2/70 dual-band VHF/UHF. In the middle is a is a Larsen for the 900 MHz band. On the right is a 2.4 GHz antenna I connect for router mapping and WIFI. Below this pic are the remote heads to two radios: a Kenwood D-710G and a Motorola Spectra (900). Both radios are mounted in the trunk. Find me on APRS when mobile as N0XMZ-9. See my last reported location here: N0XMZ Location.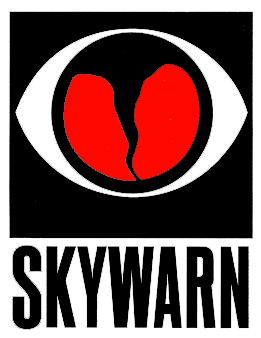 Below
: The Commodore 64 build in 1983 still works like a champ. Just about invisible in this pic is a Beaglebone Black running headless Ubuntu (above the Commodore monitor). The Windows 7 machine, a 386, and a 486 all connect to the KVM switch that outputs to this 19" monitor serves as a Media Center client, recording TV shows. I also use it for VOAProp, Nova, and SDR#, and MixW. Also shown are a Motorola MTX9250 for 900 MHz, an Icom T7H for V/UHF, and a Uniden scanner.